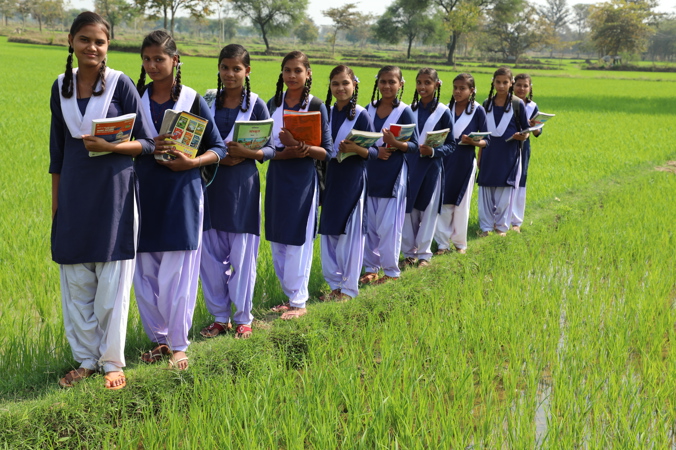 Girls' Education Program aims to empower girls with essential life skills that capacitate them to choose for themselves a future of their choice. We at Room to Read India offer strategic assistance in the change through:
Online and Offline Life Skills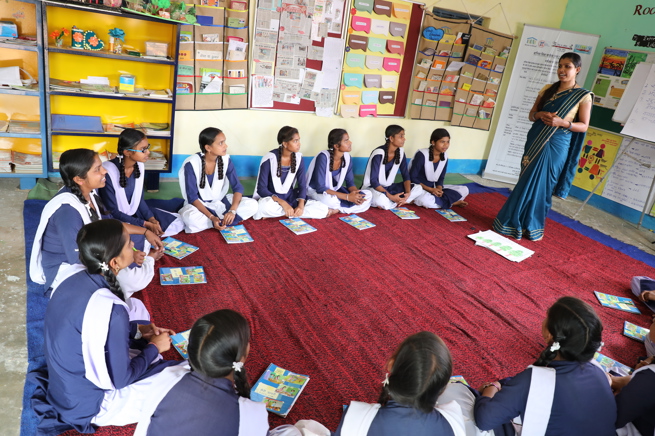 The key to empowerment is to have the confidence and ability to make independent decisions about one's future. We at Room to Read believe that when girls are trained in crucial life skills, they are more effective in negotiating key life decisions, express their thoughts better, and are more assertive about their rights.
Life skills education has been seen to bring about remarkable results in girls' decision to continue their formal schooling. Our Girl's Education Program is designed to facilitate long-term, systemic change.
In-person and remote mentoring support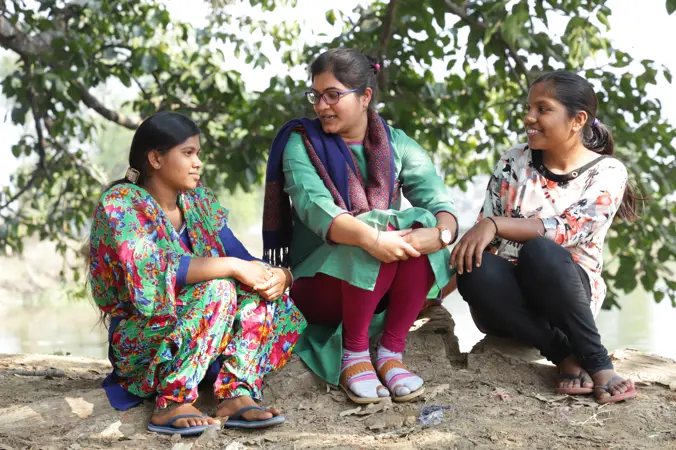 Cultural barriers and societal norms make it difficult for girls in India to stay in school past their primary education. Through social mobilizers and trained teachers, we ensure that essential on-ground support to girls is provided. Social mobilizers are assigned to act as local mentors to girls and provide crucial emotional support and form a robust support network that adolescent girls can rely on. Having a positive role model ensures that girls stay in school longer. Building a thriving environment with honest and reliable relationships has been the key to our GEP interventions.
Family, School, and Community Engagement and Home visits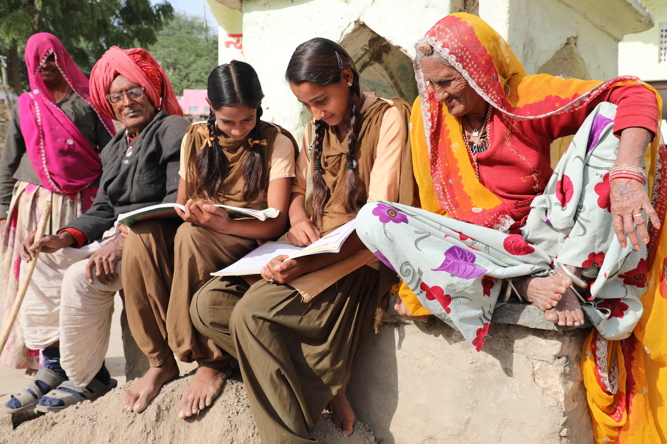 The social pressure for girls to drop out of secondary education ranges from reasons like social-cultural practices, safety concerns, and the need to participate in household responsibilities. We actively engage with families, schools, communities, government stakeholders, and others at multiple levels to build an empowering learning environment for girls.
Need-based online and offline material support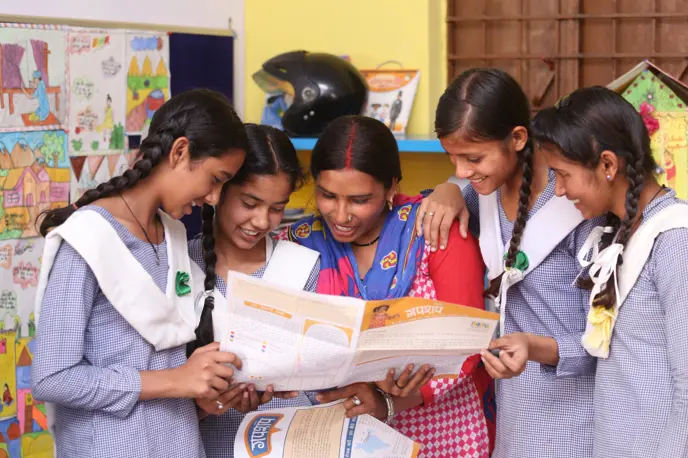 In pre-COVID, during COVID, and Post COVID era, one significant gap that has remained consistent in girls' education journey is the requirement for targeted material support. We have consistently worked and evolved to ensure that the targeted material support addresses situations that can contribute to removing resource-related immediate barriers through offline and online material.