✨Announcing the Launch of Children's Literature Award✨
Discover the extraordinary world of children's literature as we gather to honor the brightest stars in book creation!
Our Impact in India
Room to Read India works with the government and other partner organizations to create equal and robust education systems that reach the most vulnerable children and improve teaching and learning environments and materials.
(As of 31st December 2021)
400,000,000 children enrolled in Schools
63,457 girls benefitted from Girls Education Program
27,000 teachers trained in various programs
25% less drop out-rate witnessed by Life Skills Study (RCT)
15,642 Govt. schools implemented the Literacy Program
63.8% of Scholars enrolled in tertiary education or employed within a year after graduation
More than 205 titles were published, and over 9.35 million books distributed
Our Programs
Literacy Program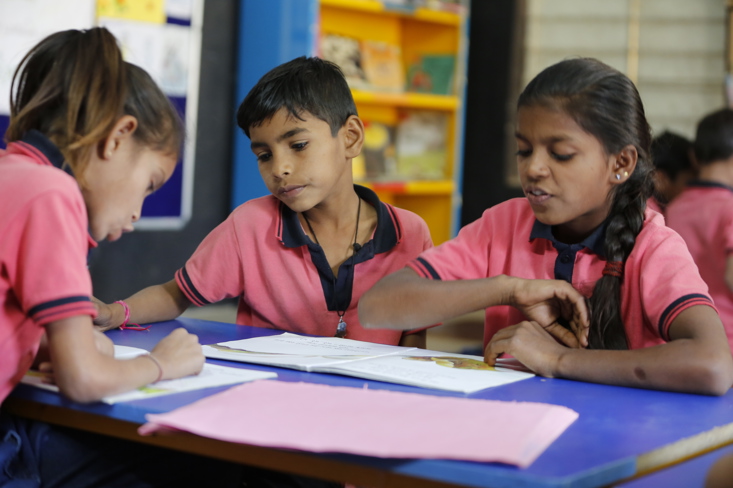 Our Literacy Program develops an engaging reading environment for the child, both in school and at home, by establishing libraries and training communities, teachers, and parents. As part of the program, we also develop reading material in various local languages.
Girls' Education Program
Our Girls Education Program (GEP) is a comprehensive program that promotes gender equality in education, designed specifically to support adolescent girls from economically disadvantaged communities. Creating an empowering environment for girls is one of the high-impact and vital investments we can make for our future.
Explore Our Latest Newsletter and Articles
Explore Ways to Get Involved
Invest in children's education today to build a better world for them tomorrow.
Stay Connected!
Signup for our newsletter to read inspiring stories of change and see how you can be part of the change.